1Flow plays nice with other tools you use.
Want to notify the right team members when critical customer feedback is submitted? 1Flow allows you to set specific alerts sent to your Email / Slack channels, so you can take immediate action.
Want survey answers in your analytics or marketing software? 1Flow automatically tracks a survey answered event and is also able to update the user profile with answers they provide.
Want to use user cohorts / segments from other tools? 1Flow allows you to continuously sync cohorts from analytics software.
We also have HTTP API, webhooks and Zapier integrations which allow you to send and receive data from 1Flow, no matter what tech stack you use. So you can always build your own custom integration.
Notifications
Slack
Email
Analytics
Amplitude
Mixpanel
Heap
CDP
Segment (Cloud Source)
Segment (Cloud Destination)
Marketing Automation
Braze
Iterable
Custom Integrations
HTTP API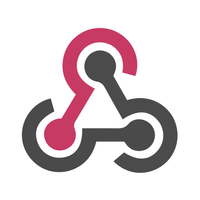 Webhooks
Zapier
The basic integrations are available on all paid plans, while advanced integrations are only available on Pro plans and above. Please contact
sales@1flow.app
if you have any questions (or reach us via the in-app chat).
| | | | |
| --- | --- | --- | --- |
| Integration | Type | Basic Plan | Pro Plan |
| Slack | Basic | ✅ | ✅ |
| Email | Basic | ✅ | ✅ |
| HTTP API | Basic | ✅ | ✅ |
| Webhooks | Basic | ✅ | ✅ |
| Zapier | Basic | ✅ | ✅ |
| Amplitude | Advanced | ⛔ | ✅ |
| Mixpanel | Advanced | ⛔ | ✅ |
| Heap | Advanced | ⛔ | ✅ |
| Segment (Cloud Source) | Advanced | ⛔ | ✅ |
| Segment (Cloud Destination) | Advanced | ⛔ | ✅ |
| Braze | Advanced | ⛔ | ✅ |
| Iterable | Advanced | ⛔ | ✅ |